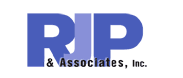 From www.rjpinc.com

Category: Human Resources
Job Title: Recruiter/Account Executive-(Click to see more)
Salary Range: Open
Apr 29, 2019, 07:43


Are you sick of a long commute to work? Are you sick of working your tail off, and feel that you are not being rewarded for your efforts? Are you a recruiter who loves what you are doing and wants to make a lot of money? If so, keep reading.
Be rewarded for your efforts! RJP & Associates, Inc. is looking for a Sr. Level Recruiter/Sales Account Manager to work from their home based office and to recruit on existing orders and bring on new business to the company.
Working from your home office, you will submit qualified candidates/resumes to open job orders and manage new accounts at the same time.
What am I looking for in a person?
Someone with at least 2 years of recruiting and account management experience.
Someone who has excellent relationships with contacts at major companies.
Have a home based office set-up.
Someone who has recruited for a diverse background of positions is a huge plus.
Someone who wants to make a lot of money and have fun doing it.
What do we offer the right candidate?
High commission structure. One of the highest you will ever find.
Access to job boards.
Full administrative support.
This is an excellent opportunity and you write your own checks! Apply today.
©2005 RJP & Associates, Inc.